Walking through the gallery district this Friday I couldn't help but think about how Brooklyn has sucked the air out of Chelsea. Still, there is no better place to go right now for a straight to your blood hit of dazzling sculpture.
I went for the Meg Webster exhibition at Paula Cooper. Her beautiful, minimal sculptures in the back room create landscapes. Her work Volume for Lying Flat, is a bed-size mini-scape of moss that invokes an aerial view of a thickly vegetated plateau. Her gorgeous palette, salt, fragrant bio mass and dirt, makes me mindful of the "super" terrestrial nature of terra firm-a.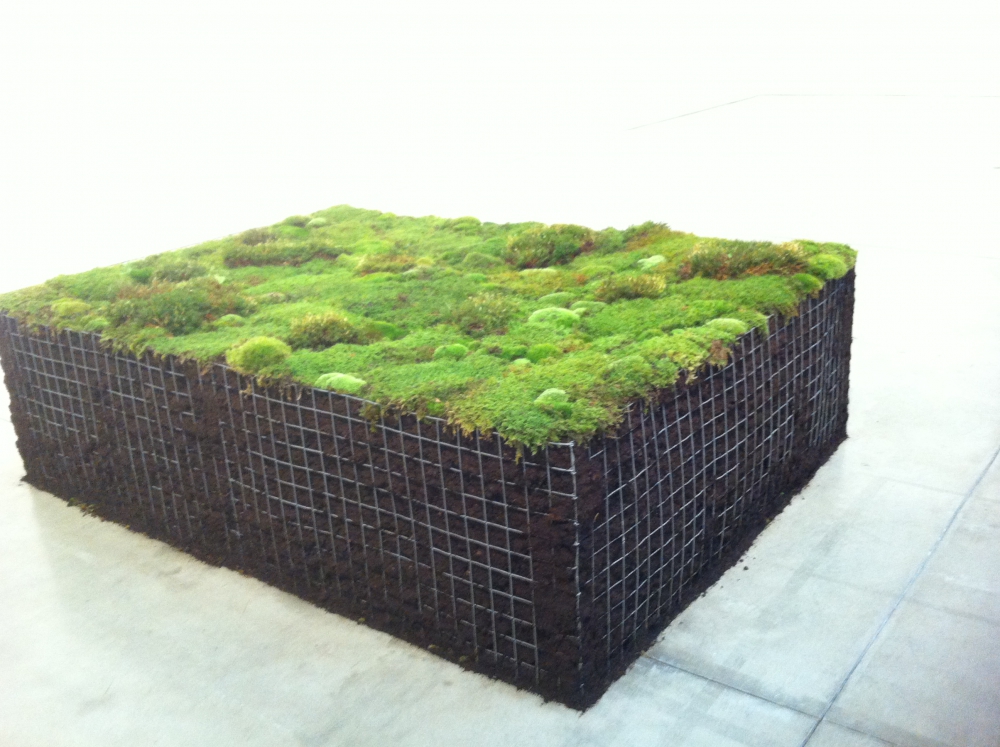 Solar Grow Room, the front installation in the gallery, continues her exquisite use of living materials. Here chest high planters, surrounded by wavy mirrored surfaces, grow common garden plants under blue/purple grow lights. The effect is an other-worldly space that allows us, the viewer, to appreciate these photosynthesizing life-forms from a newly aesthetic perspective: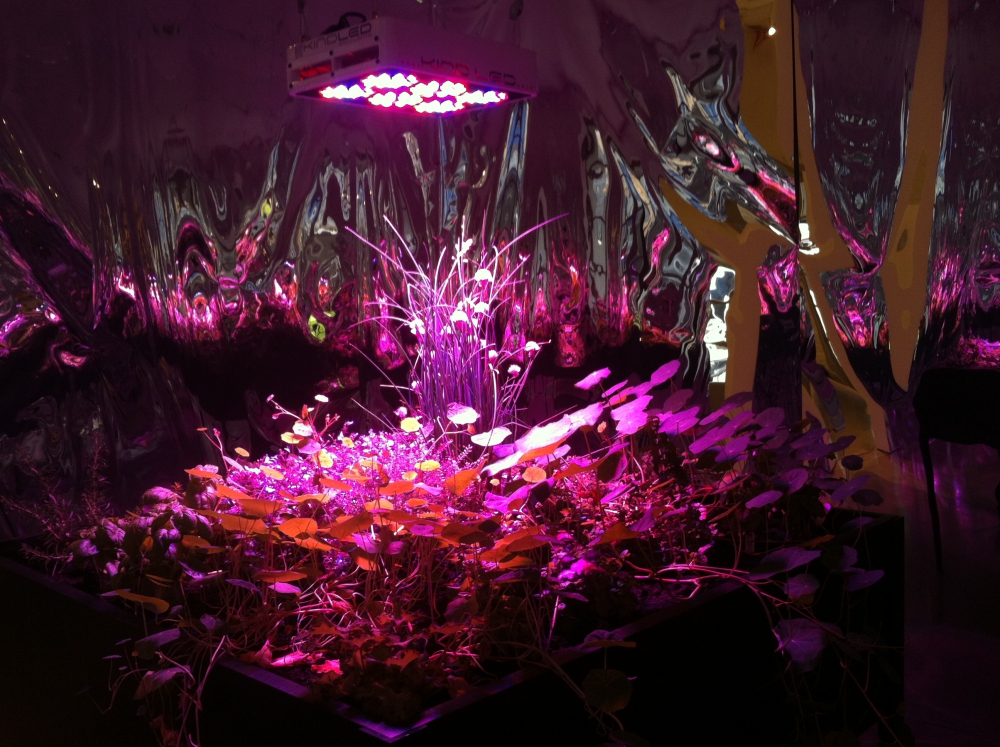 I wish the installation was larger and could therefore be even more visually intoxicating. I found myself trying to view the room in such a way so as to be emmersed in the space, which is difficult because one wall opens up onto the gallery entrance. However, from a conceptual point of view, the installation invokes an enormity that is celestial. The grow lights are powered by solar panels that are attached to the gallery's facade, elevating this tiny biological system into a frame-work that may be described as planetary in nature.
Lucky for me the Justin Matherly installation is still up in the Paula Cooper's storefront across the street. I love his stacks of human walkers under what looks like a giant, Mesoamerican, cat head made out of paper mache. Turns out he works in poured concrete and medical equipment. No wonder the stacks of walkers look like they are quivering under the weight of a dying god. Go Justin.
I went to see the Meg Webster sculptures but I stayed for the James Turrell works up at PACE. Two amazing colored light pieces are gracing the gallery at 25th Street. While I was there I watched a pair of exhibition visitors trace an illuminated line in the artwork with their hands. If you go, plan to spend some time in the presence of the double blue color field in the third room of the exhibition.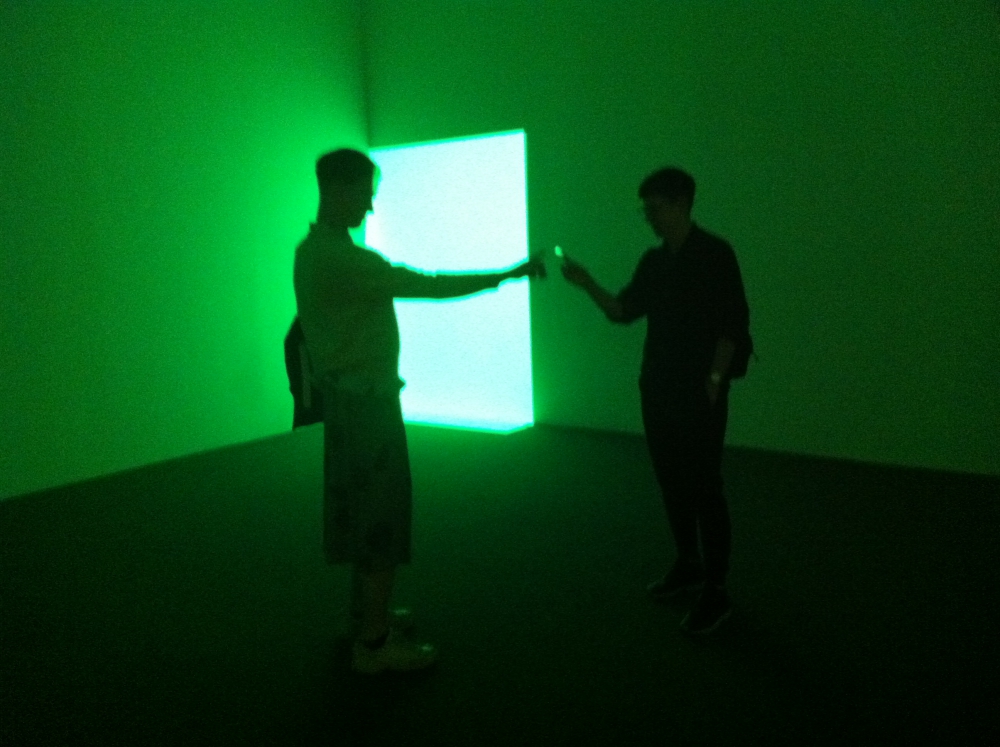 To my utter delight, Julia von Eichel's exhibition Scream In My Throat is currently on view at Winston Watcher. Her wonderful, painful, prickly, twisted tabloids look like giant prickers teaming with industrious life:
I know that the post's title is sculpture, but I couldn't resist inserting this great Mike Kelley from his show currently up at Skarstedt. I love the faux wood panel paint adorning the "Effigy Hanging Contest" flyer.